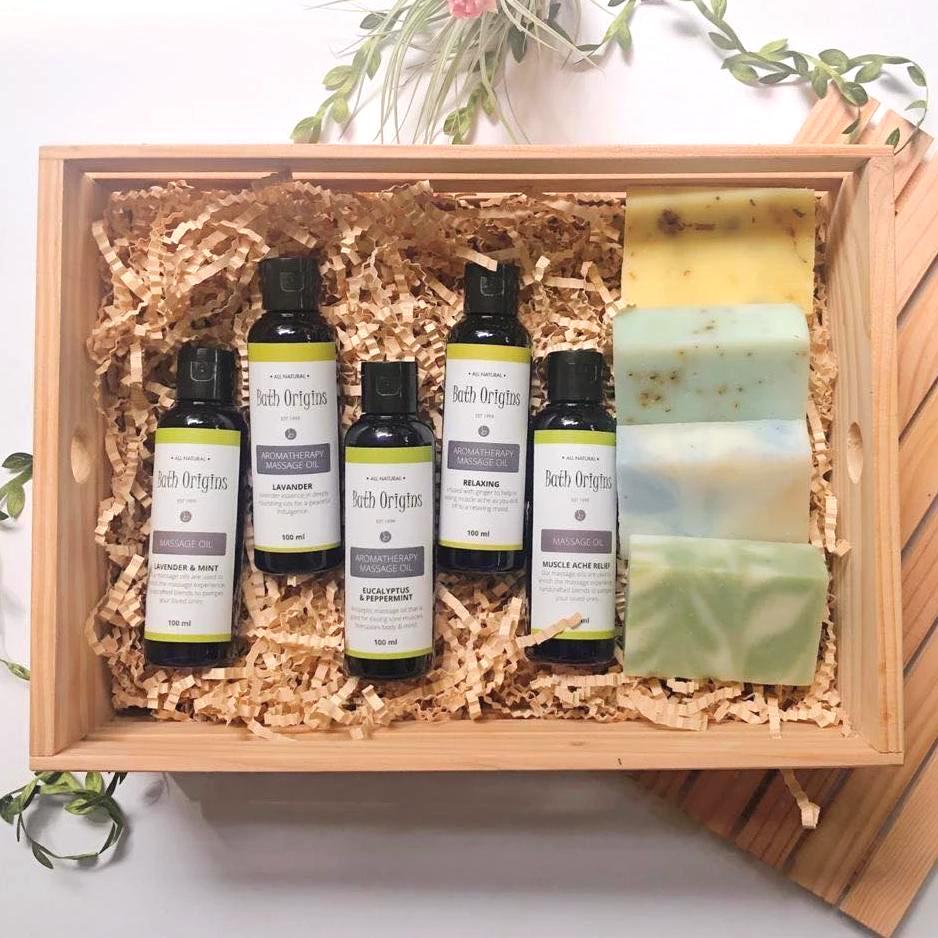 Massage Oils with All Natural Soaps in a Crate
Bath Origins
Regular price ₱1,990.00 Sale
This set includes 5 Aromatherapy Massage oils and 4 All Natural Soaps.
Soaps included are Eve's Garden, Peppermint Patty, Lavender and Mint, and Aloe Vera. The Aromatherapy Massage oils are Lavender & Mint, Peppermint, Eucalyptus & Mint, Relaxing, and Muscle Ache Relief.
If you want to change the choice of soaps, please email us at bathorigins@yahoo.com to indicate which soaps to include in this set. 
(Please note: This product is only available for Metro Manila deliveries)

*FOR ORDERS OUTSIDE OF METRO MANILA, PLEASE MESSAGE US ON FACEBOOK OR IG